You may think that having an automatic garage door opener isn't that important compared to other things in your manic, stressful and busy life, and maybe it isn't. It will however give you a little glimpse into a more convenient life. Surely such a small device can't make that much of a big difference? We'll give you 5 good reasons why it can!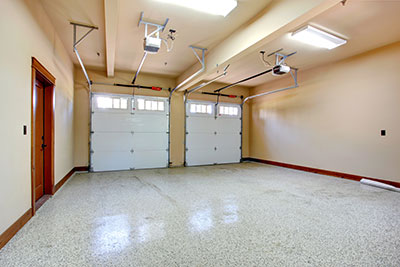 You can feel safe on your property
You may find yourself coming home after a long and rainy day getting ready to pull into your garage. The streetlights haven't been working for a few days and every shadow seems to jump out at you. Your heart is already beating so fast at the thought of having to get out of your car and then struggle to open the garage. An electric garage door opener would allow you to open your garage from the safety and security of your car.
Did we mention that it's convenient?
Again, it's a cold and rainy night and your only goal is to stay dry until you can soak in a long, hot bath. As you pull into your driveway, you realize that your dream of staying rain free may be in jeopardy as you now have to manually open your garage door. Rather call a garage door company and let them install an opener for you. Convenience at just the touch of a button!
It's really easy to install
The reason that it's so easy is that you can just get a professional to do it for you! No DIY adventure for you! Our company offers garage door opener installations, so just give us a call and we'll be there for you in a jiffy!
There are so many options to choose from
The wide variety out there will ensure that you find the perfect opener for you. Our company, for example, stocks well-known brands such as Sears Craftsman and Genie. There are of course many factors to take into consideration before selecting an opener, but since we also have a very knowledgeable staff on hand to offer advice – there's not need to fret.
You'll be able to be a part of the modern revolution
Most people are following the path of instant gratification. We expect all of our electrical and mechanical devices to work quickly and with minimal manual effort from us. Your garage door is no different. Manually opening and closing your door just seems wrong in today's modern society. Ease and comfort is the way to go, and an automated opener provides just that!